How to Add Cardholders to an Alert Rule
Last updated
Add Cardholders to an Alert Rule
Follow the steps for creating a Door Access Alert Rule.

Once created, click Rule Definition tab from the left-hand menu.
Choose Include all cardholders or Select specific cardholders.
NOTE: If Select specific cardholders is chosen, alerts for Access Granted and Access Denied events are only generated by the users listed in Rule Definitions.
To add specific users, click Add User.

After adding users, click Select.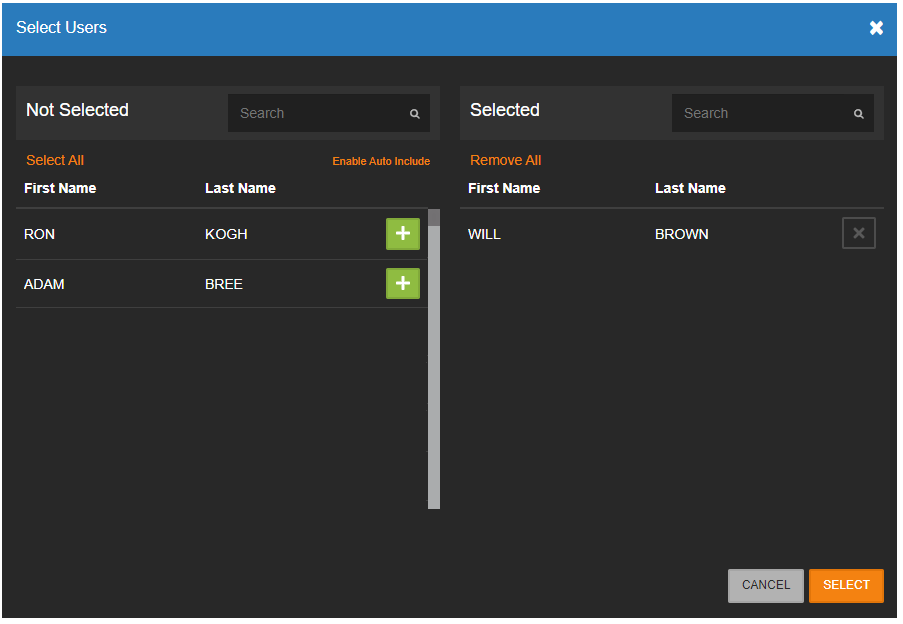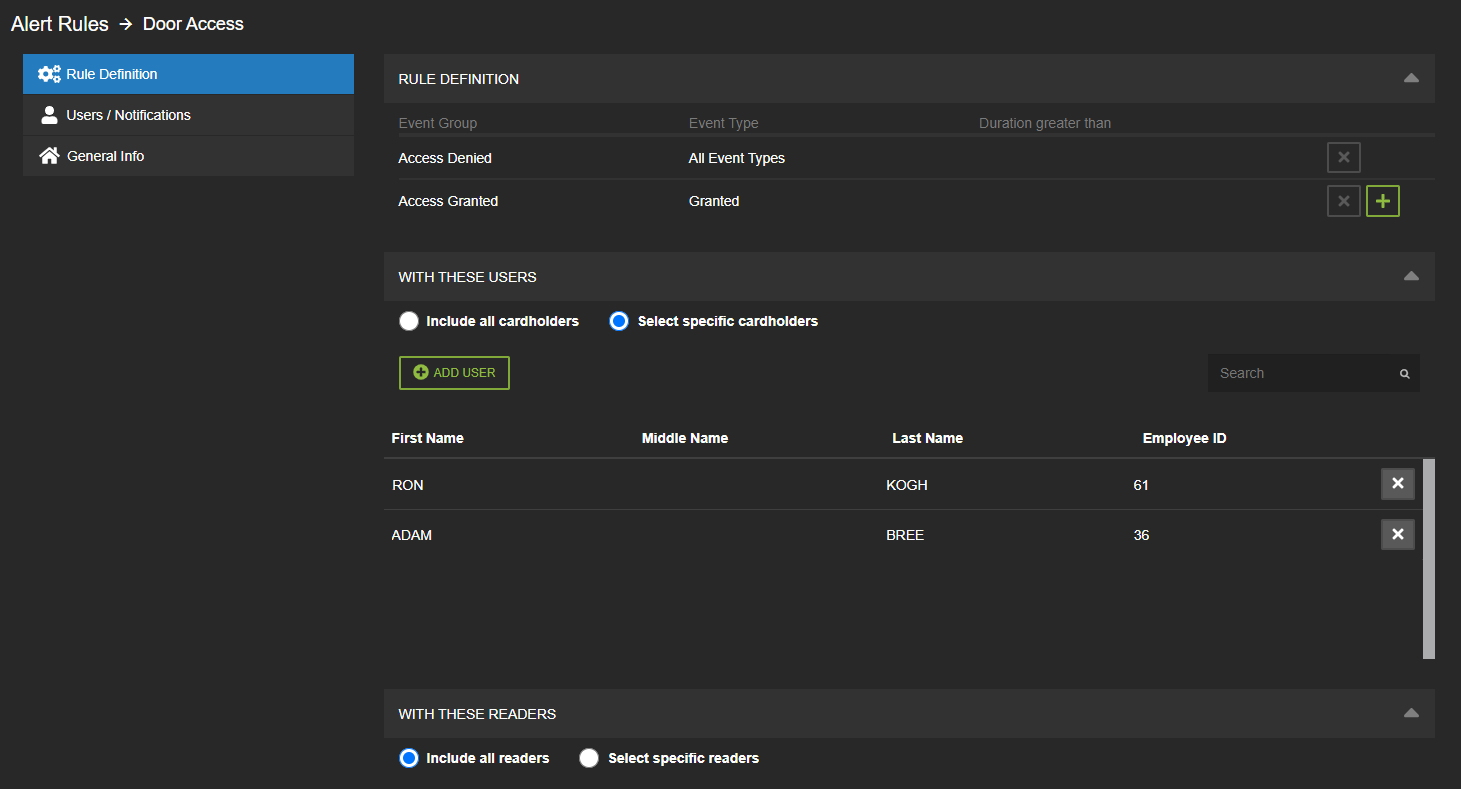 NOTE: Rules can further be defined by Event Group and Type, all or specific readers, time and area.
After the rule is defined, click Save.

Add Users to an Alert Rule
NOTE: Adding Users to a rule automatically grants them permission to view alerts for cameras and recorders they have access to based on their User Group permissions.
Click Users/Notifications on the left-hand menu.

Click Add User or Add Group.
Click + next to each User or Group to send emails and push notifications when the alert is triggered.
Click Add when finished.
NOTE: To receive email, push or client alert notifications, the Email Alert, Push Alert or Client Alert box must be checked. Simply adding a user only gives them access to see this alert's history. See Alert Notifications for details.
Alert History
Select Alerts > Alert History. In Alert History, all alert events are created by associated recorders that have rules assigned.
Apply Access / Intrusion User Filter
Click Show Filters from the filters dropdown.
Select or enter the User Name of a cardholder.

From the filtered list, click View on an alert to see Alert Details.
Alert Details
Alert Details will show the Username of the cardholder along with video of the event.