Priority Clips
Last updated
Priority Clips in OpenEye Web Services
Safeguard against video loss from smash-and-grab incidents or other damage by automatically saving video clips of critical events to the cloud. Priority Clips leverages OpenEye Web Services' (OWS) existing clip export and alerting systems to automatically export video clips of priority incidents to the cloud for safe keeping even if the equipment is compromised or stolen. Specify OWS alert rules to trigger priority clips and then view the event and associated video in your alert history. Priority video clips can then be saved and shared, aiding in quick and collaborative incident response. Priority Clips, combined with the capabilities of OWS, empowers your security operations with instant, prioritized access to critical incident video, ensuring video footage is safe when it matters most.
NOTE: Priority Clips requires Apex Server Software version 3.0 or above.
NOTE: Priority Clips in OWS is only available with certain licensing tiers. See OWS Licensing for more information.
Create an Alert Rule
NOTE: Priority Clips is available for Intrusion Alerts only.
Within the Alerts tab in the OWS Cloud Portal, select Alert Rules from the dropdown menu.
Click Add New Rule.

Select an Alert Type from the pop-up menu.
Click Next.
Name the alert and give it a Description as desired.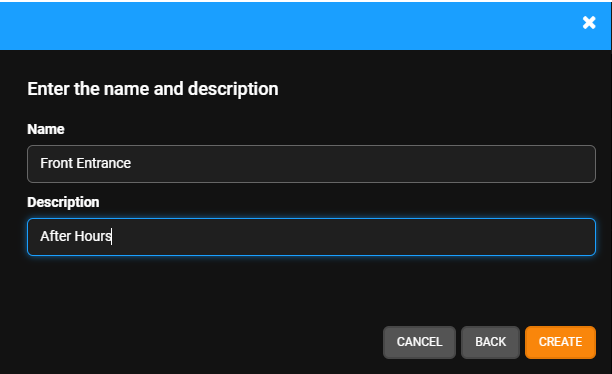 Click Create.
Enable Priority Clip Upload
Click Edit on the Alert Rule.
In Rule Definition, check Priority Clip Upload.
Click Save .
Priority Clips in Alert History
Alerts with Priority Clip Upload enabled appear in the Alert History list with a Yes in the Priority Clip column and a video icon
.
NOTE: Hover over the video icon
to view a thumbnail image of the clip.
Go to Alerts > Alert History.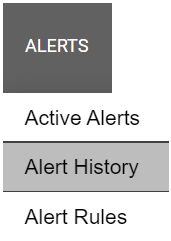 NOTE: Click on Show Filters to search by Priority Clip Upload. Click Apply after choosing filters.
Click View to preview the full clip with detailed and editable information.
Click play on the video player to watch the full clip or View in Web Client.
Saving Priority Clips
Click Save to Video Clips to save the video clip to long term storage.
NOTE: Priority Clips are automatically deleted after 7 days if they are not manually saved to Video Clips. You can check the expiration date under Priority Clip Upload.
Title the clip and enter Public Notes (optional).
Click Next.
Check Share Video Clip if you want to share with other users or groups.
Click Save.
A saved clip will appear in the Video Clips list under the Title entered in the Save to Video Clips step above.