How to Enable Command Station Debug Logs
Last updated
In some cases, to troubleshoot issues with Command Station, Technical Support will need debug logs. To enable Debug Logs in Command Station, follow these steps:
Click on the gear icon in the top left corner to get into the settings.
Choose Log Files under General Settings.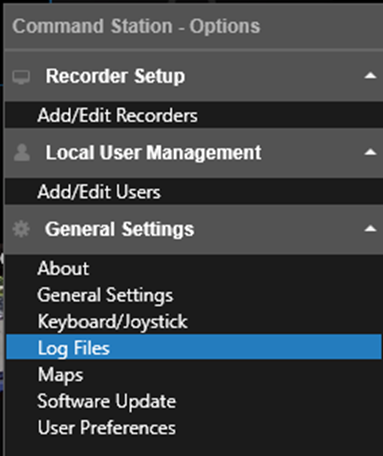 Check Enable Debug Logging. Remember to uncheck this when done with troubleshooting.
Clicking the Export button will put the logs into a compressed file that can be saved where you want it.