Account Settings
Last updated
Customer (or End User) Account Profile
NOTE: For Channel Partners, see Channel Partner Account Settings.
Here users can view Account Details, Mailing Address and the Recorder Registration Code.
Remote Support Options
Remote Support within OpenEye Web Services (OWS) allows you to get the help you need when you need it by extending access to your security partner. Experience complete flexibility when extending remote support access by choosing when its enabled or disabled, and setting an expiration date based on your needs. Stay apprised to changes in access through email notifications detailing when access is enabled/disabled or the expiration date is changed and by who, as well as upcoming access expiration.
View more details in Remote Support Options.

Security
Use the options to customize the strength of password requirements for all user accounts. Set the minimum amounts for password length, uppercase characters, lowercase characters, numeric characters and special characters.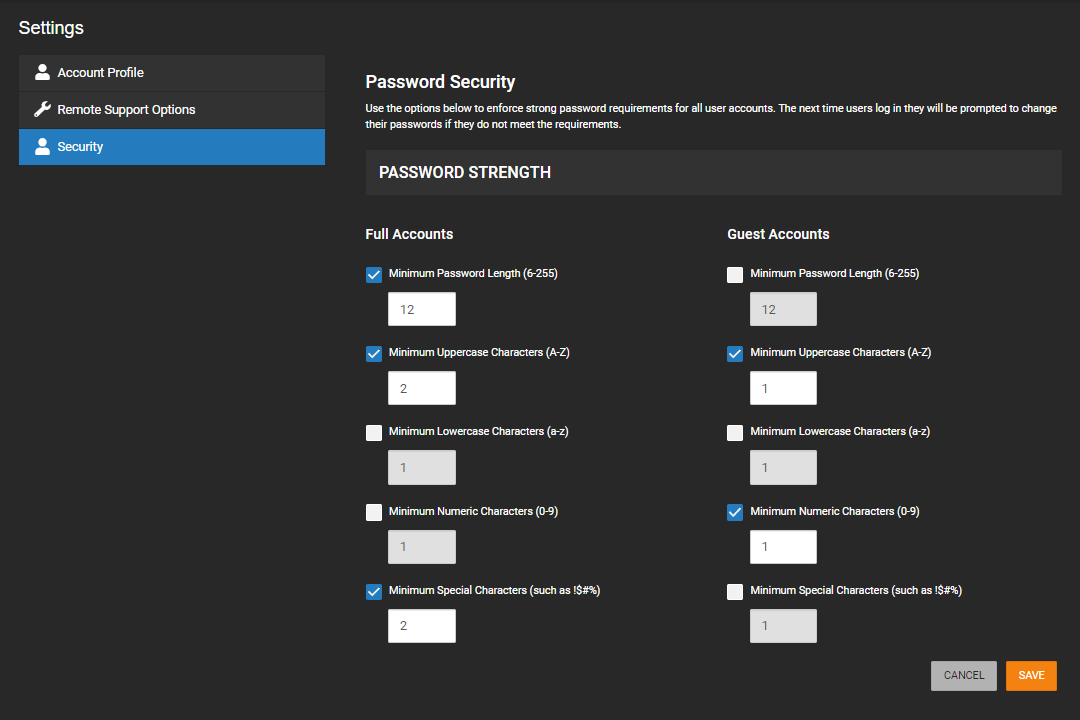 Related Links