Channel Partner Account Settings
Last updated
Account Settings can be found under the gear icon in the main menu of the Channel Partner Management Portal.
Under Settings

users can access the Account Profile, Remote Support Options, Manage Integrations, and Security. Additional Resources are found under the Username in the Navigation Bar and include Knowledge Base, Software Downloads, Videos, and Support.
Account Profile
Users can adjust the Company Name, Default Language, Date Format, Time Format, Time Zone, Mailing Address, and Country.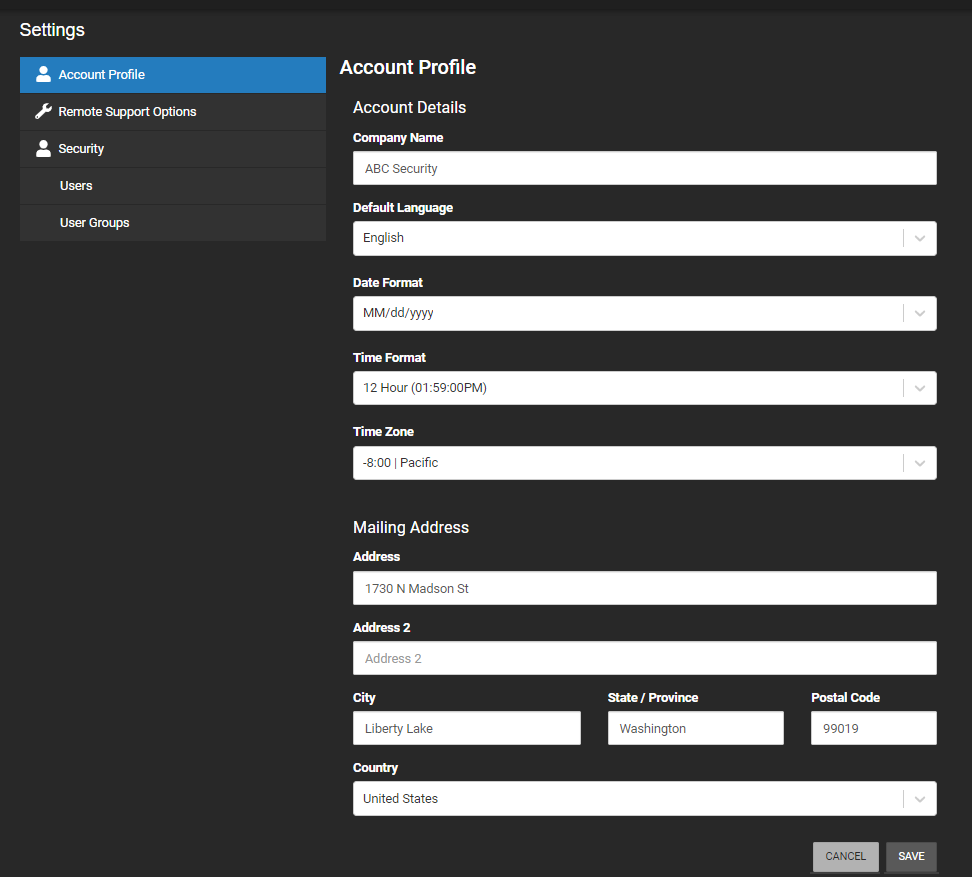 Remote Support Options
Remote Support within OpenEye Web Services (OWS) allows you to get the help you need when you need it by allowing your customers to extend access to their security partner, or by extending access to OpenEye support. View more details, including Important Notes for Channel Partners, here.
Manage Integrations
A variety of third-party integrations with Web Services including Access Control, Intrusion, Monitoring, and Identity Management are also available and can be viewed within Integrations.

Security
Use the options to customize the strength of password requirements for all user accounts. Set the minimum amounts for password length, uppercase characters, lowercase characters, numeric characters and special characters.