View Third Party Sub-Processors
Last updated
Channel Partners can view sub-processors associated with an User account and enable notifications for when there is a change to the sub-processor list.
View Sub-Processor List
In the Channel Partner portal, go to Management > User Management > Users and click Edit
next to the User you want to view. In User Details, you will see the information associated with that user.
Click Sub-processors at the bottom of the page.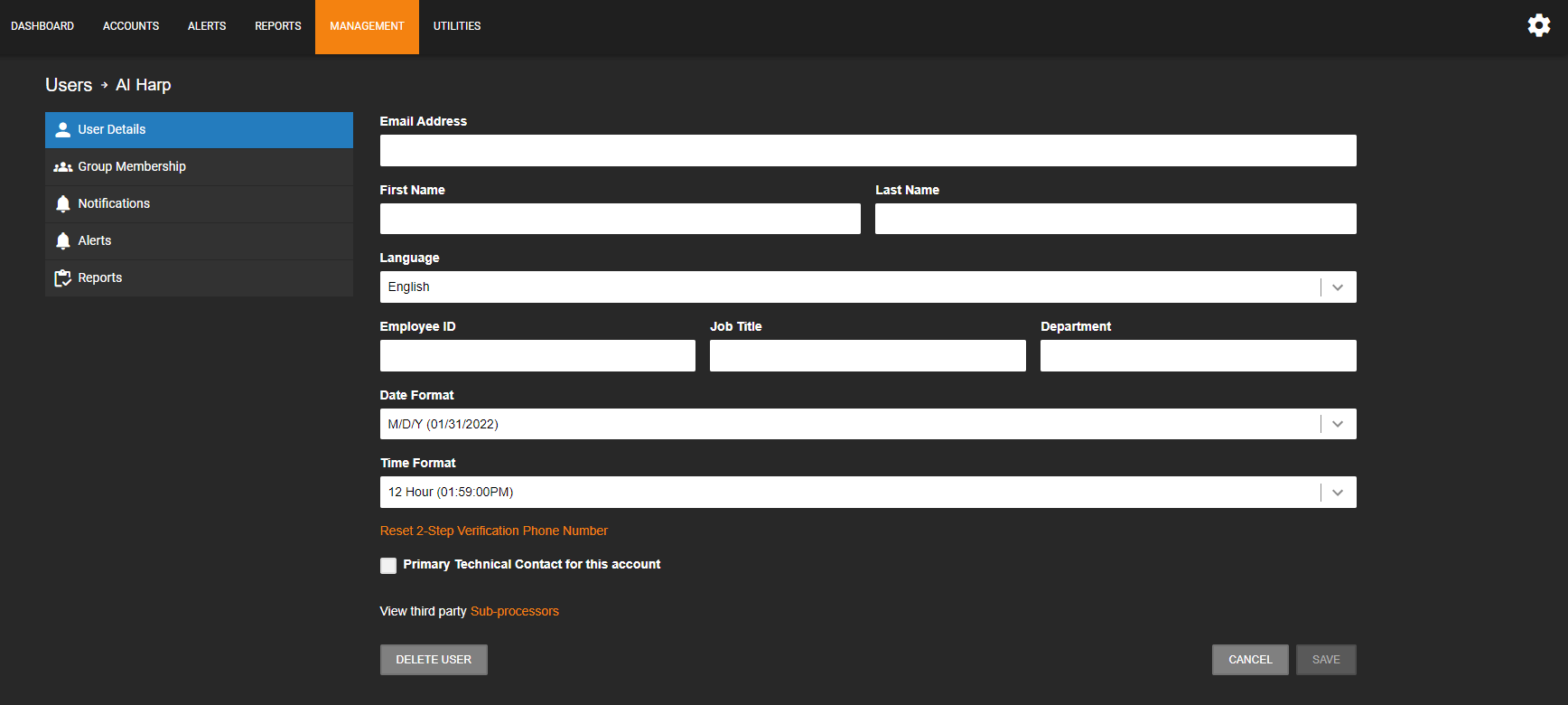 This will bring up a viewable list of sub-processors:

Enable Sub-Processor List Change Notifications
To enable Sub-Processor List notifications, select the Notifications tab on the left-hand menu.
Check Notify me when the sub-processor list changes.
Related Links