Troubleshooting Time is off by more than 10 minutes banner
Last updated
When connecting to an Apex unit and the time between your PC and the NVR is off by more than 10 minutes, a banner will appear at the bottom letting you know about the time difference.
NTP servers are enabled by default and provide a central location with the correct time and allow the client devices to sync their time. They can be external on the internet or run internally on a server.
In order to correct this, login to the NVR with an Admin level account and under the General Settings there is a section for Time Settings.
Linux
Linux Apex allows you to change the NTP server in use, or disable to manually set the Time.
Windows
Windows Apex versions above 2.5 can change the NTP server address, or disable NTP and set the Time and Date manually. Same options as the Linux Based NVR.
If running Windows Apex version 2.4 or below, you will need to change the Time and Date from local Windows settings. Remote Connection software or a site visit would be suggested.
Steps to manually change Local Time from Windows
Right-click on the time in the bottom-right of the screen and select Adjust Date/Time.
A window will open. On the left side of the window select the Date & time tab. Then, under "Change date and time" click Change
Note: Both Set time automatically and Set time zone automatically must be Off to make this change.
Enter the time and press Change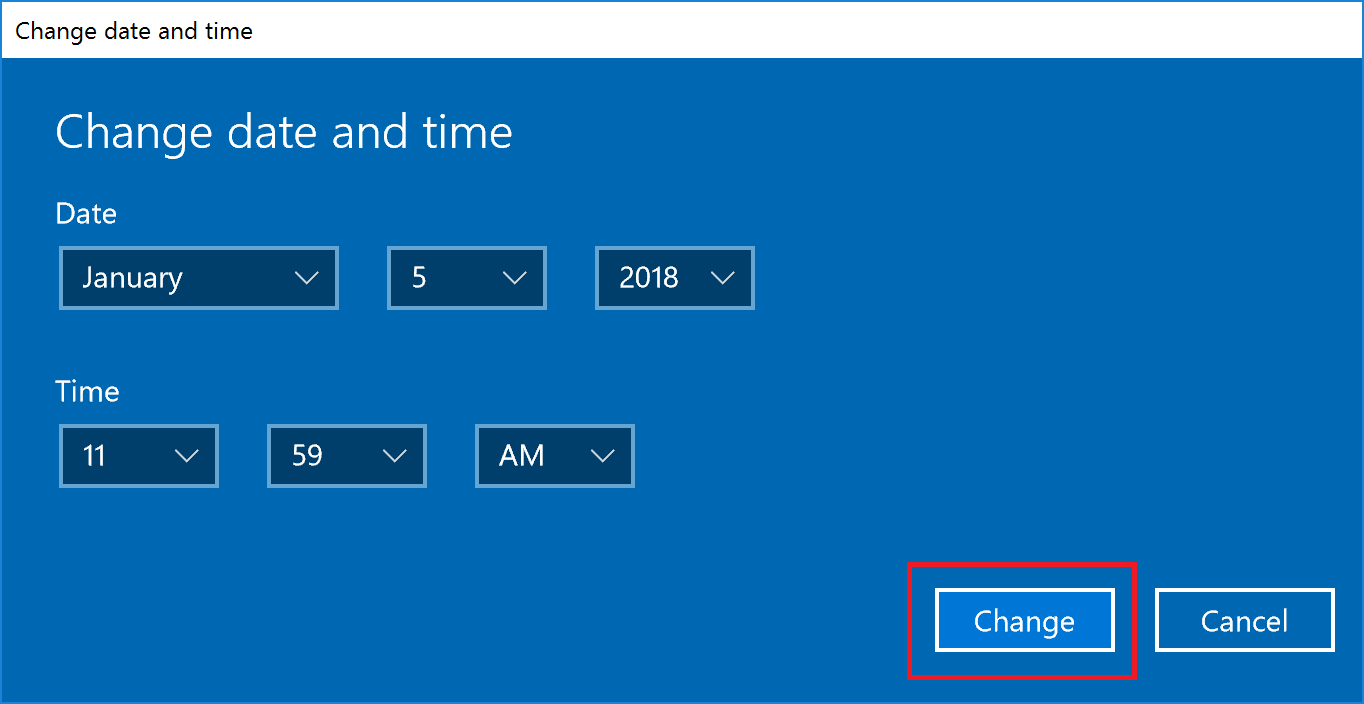 The system time has been updated.
Note: Changing Time and Date on either Operating System will require the software to automatically reboot. Video recording will be down while this reboot occurs.
Related Links